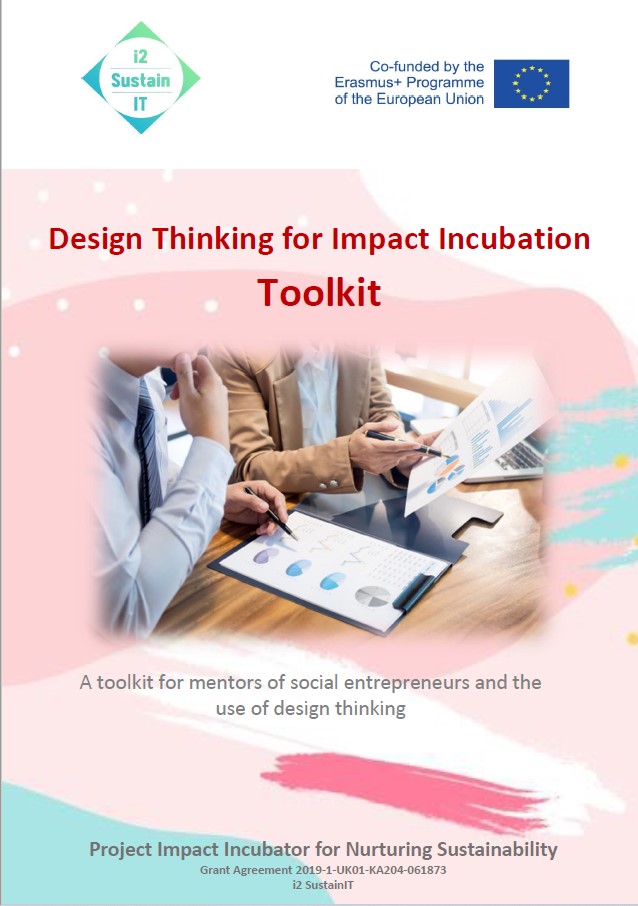 The Design Thinking for Impact Incubation Toolkit is developed under the Project No 2019-1-UK01-KA204-061873 "Impact Incubator for Nurturing Sustainability", unded by the Erasmus+ Programme of the European Commission under Key Action 2: Cooperation for Innovation and the Exchange of Good Practices, KA204 – Strategic Partnerships for adult education.
In Europe, the interest in social entrepreneurship is strongly driven by the growing recognition of the role social enterprises can play in fostering social inclusion and inclusive growth. The overall goal of the project is to maximise the understanding and transfer of knowledge on impact, impact investment and sustainability to tackle societal and environmental challenges.
The role of this toolkit is to arm the professional mentors with practical advices and tools for mentorship of social entrepreneurs in early stage of incubation of the social business ideas, using the advantages of the design thinking approach.
This publication reflects the views only of the authors, and the Commission cannot be held responsible for any use which may be made of the information contained therein.